Ontario Sock: Platinum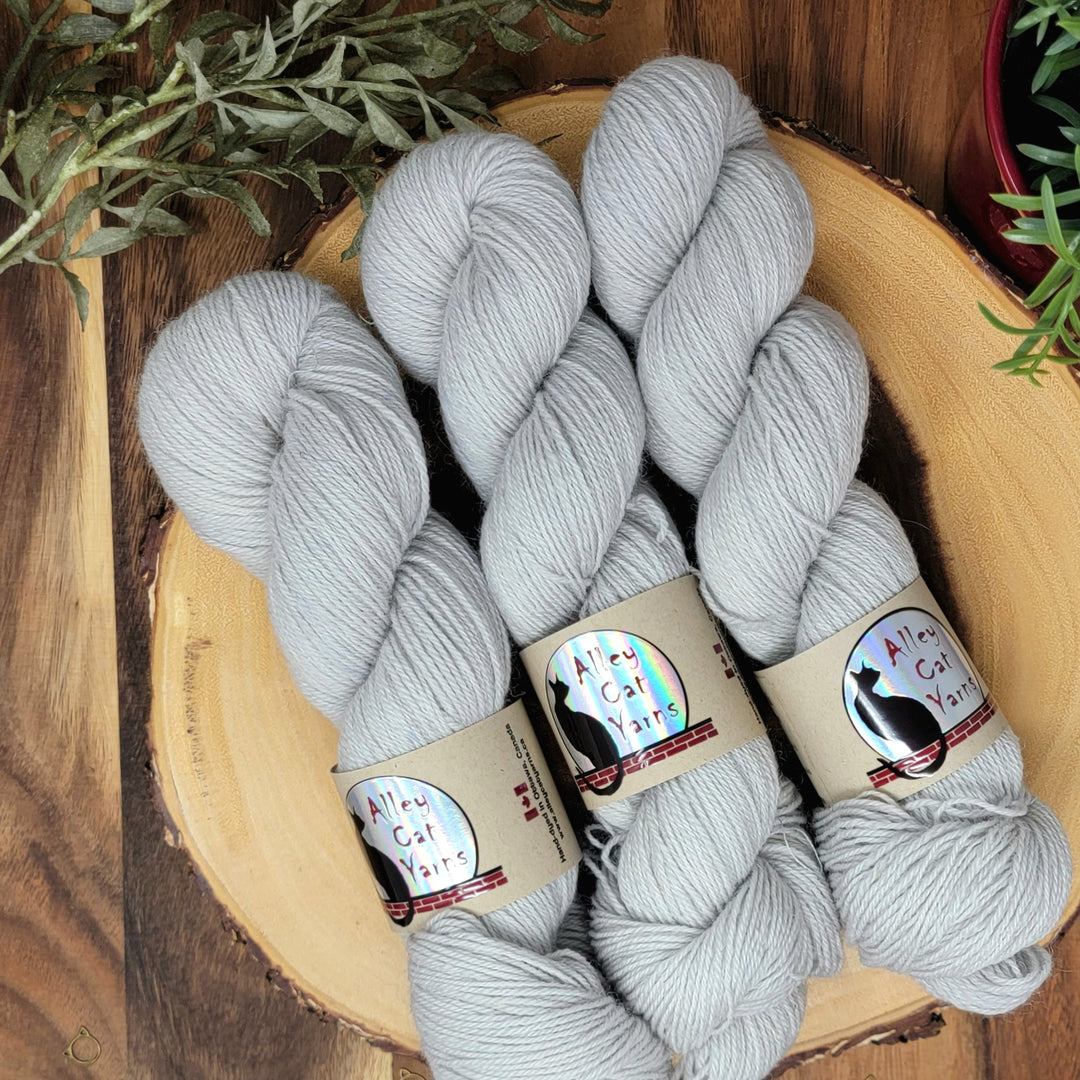 110 grams / 394 yards
80% dorset and cheviot wools / 20% mohair
This 100% natural, untreated yarn comes exclusively from animals raised in Ontario, and is custom spun for Alley Cat Yarns at an Ontario mill.
Spun with a blend of dorset, cheviot, and mohair wools, this is one for comfort and durability. Dorset and cheviot breeds offer dense, firm wool with good staple, perfect for keeping you warm, dry, and fresh.  Mohair lends more of the same warmth and strength, while also adding a nice sheen lustre to the finished yarn.
Expect this wool to deliver hard-wearing and long-lasting socks that are built for cold climates! This is a rustic, non-superwash wool, and may be soft enough for next-to-skin wear in other garments or accessories, depending upon your personal tolerance.
This yarn is offered in limited quantities, and may not always be in stock. All Ontario Sock yarns listed are ready to ship.