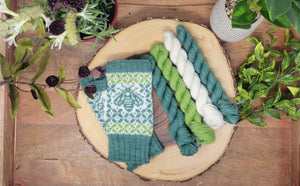 Small skeins for colourwork accessories: Bee Creative mittens by Ducathi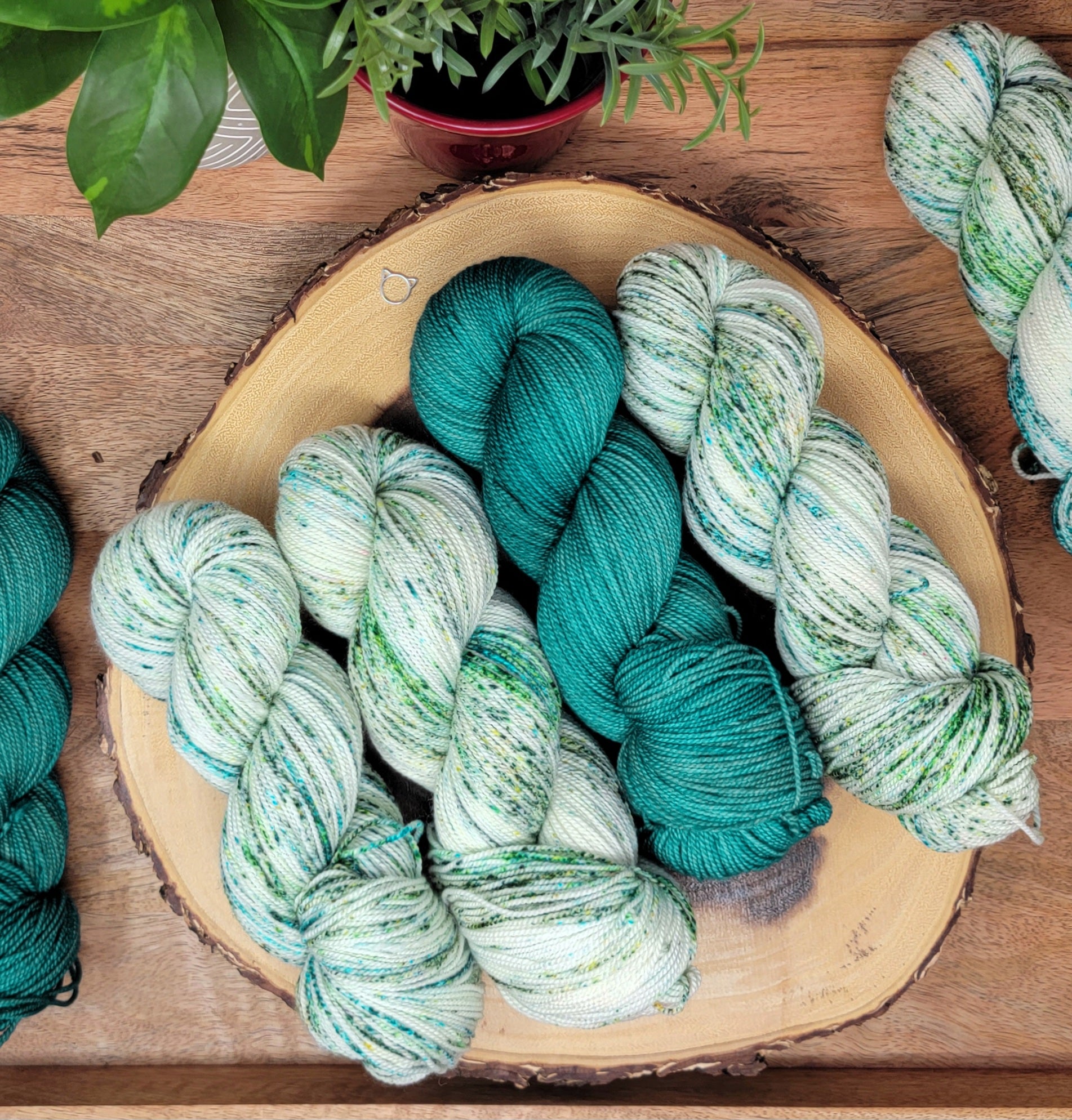 LIMITED EDITION
Boots 2-ply Sock and Natural Mohair
Back for a brief encore, Boots 2-ply sock is the same 85% superwas merino and 15% nylon that you'll find in our usual Smooth Sock yarn, but in a textured 2-ply form. Pair with some natural mohair for a project with a bit of lace:
Think "Ranunculous" by Midori Hirose, "Love Note" by Tin Can Knits, and "Birds of a Feather" by Andrea Mowry.
Boots 2-ply and Natural Mohair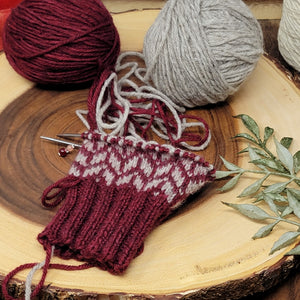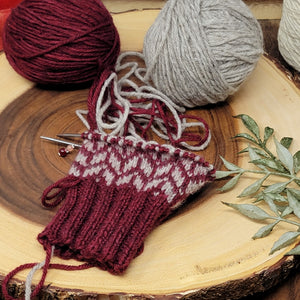 Sample: Vanten Tassa mittens by Dropsdesign in Ruby Red and Natural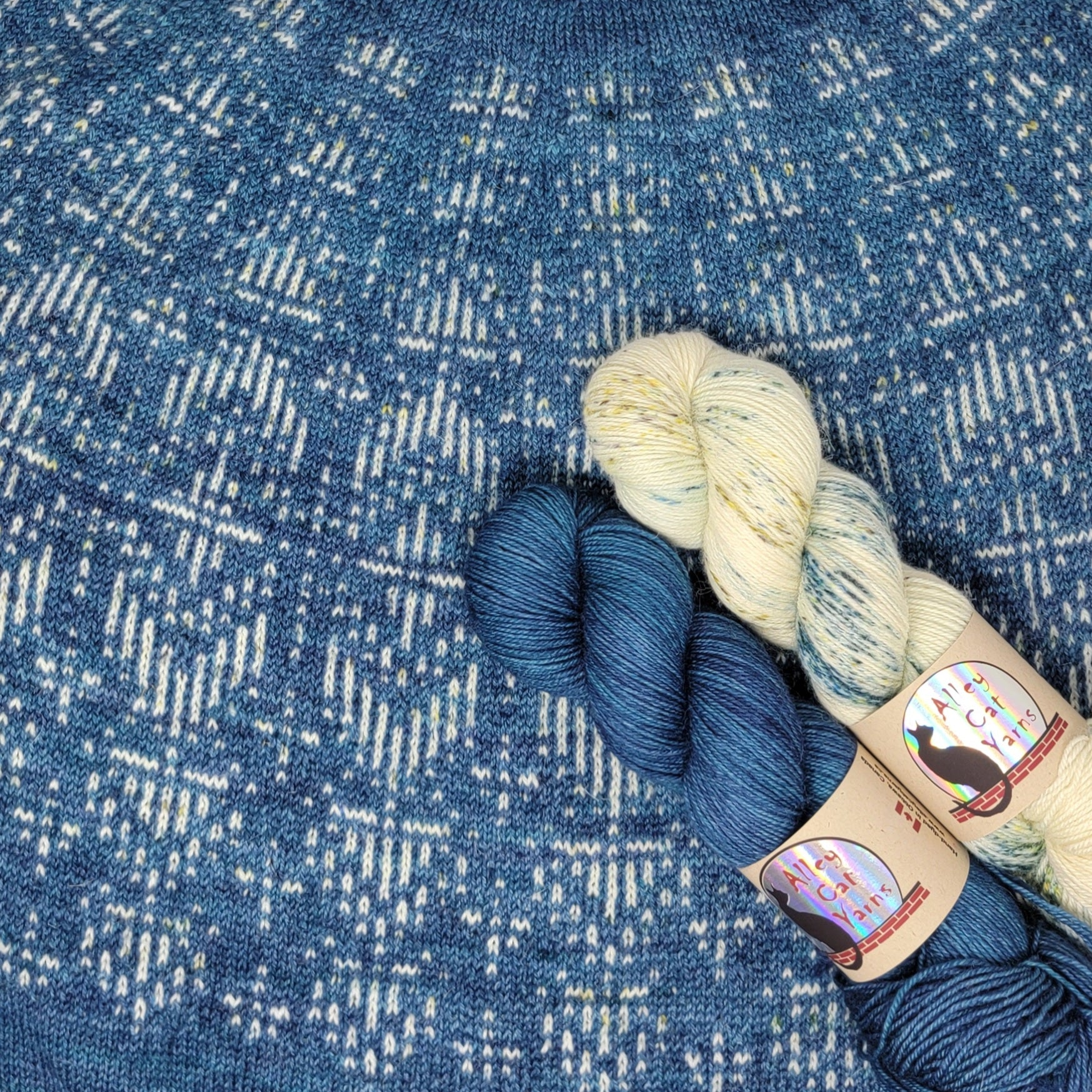 Leo BFL Sock
Featuring Bluefaced Leicester wool, Leo is a lofty fingering weight yarn ideal for strong socks, sweaters, mitts, and other projects that call for a formidable yet cozy fibre.  
Petrichor sweater by Rachel Illsley, in Leo BFL colourways Peahen and Carbide.
Leo BFL Sock
All product listings are for items that are ready to go! Your order will ship within 48 business hours (M-F). Local pick-up is also available (Kanata South, Ontario, Canada) within 48 hours.
New products are added without a particular schedule, so watch your email and Instagram for previews and updates.
Please buy as much yarn as you'll need for your project; I am not able to dye more to match. Whenever possible, shop updates will include sweater quantities.